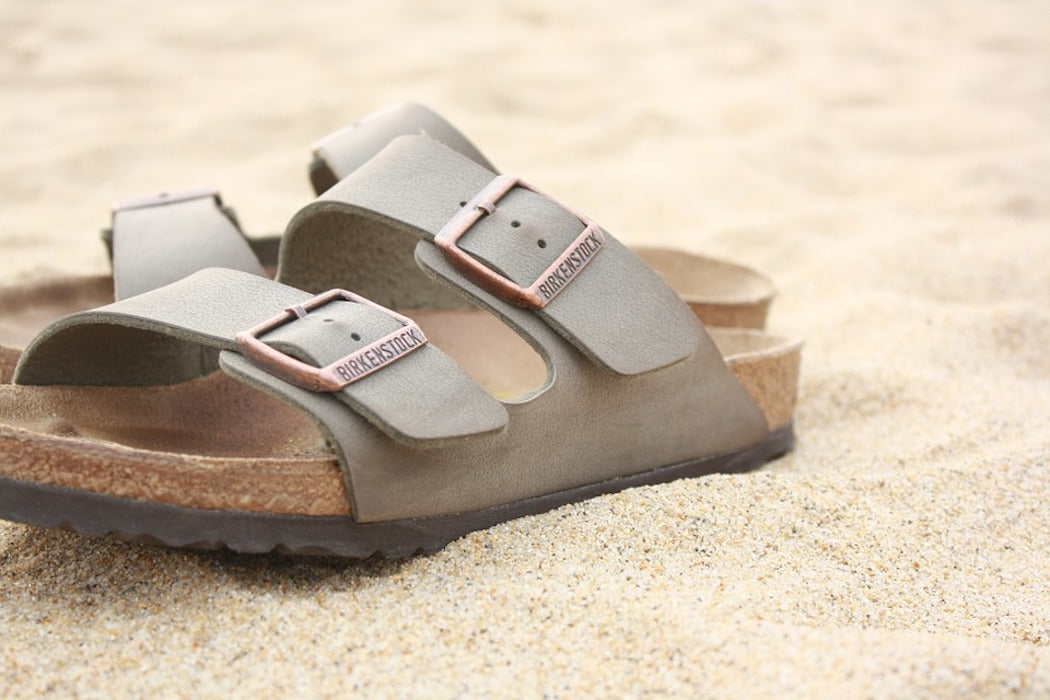 The Birkenstock is an all natural fiber sandal, that will mold to your foot. This high quality sandal made with a soft suede surface liner that keeps your feet comfortable and dry, followed by a firm cork and latex mixed layer which provides maximum support. This second layer is followed by two layers of Jute fibers, the first for wicking away moisture and the second for increased inner sandal strength, this third layer is finished out by a durable, light and flexible EVA out sole
Birkenstocks are of German origin, and are specifically designed with a zero drop foot bed, that helps keep the human bone structure properly aligned all the way up the spine. 
The raised toe bar encourages natural gripping motion of the feet, exercising the legs and stimulating circulation during movement. The contoured foot bed includes four arches that ensure even weight distribution and proper posture.
It simply doesn't get better than a durable, lightweight sandal that will keep you in proper posture and will conform perfectly to your feet! 
This sandal is an investment in your health and future. We hope you enjoy these sandals for many many years to come!